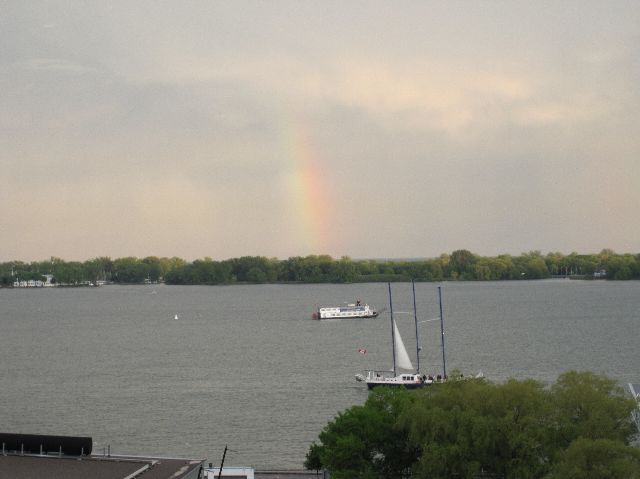 There are some days when I wake up and have to remind myself of this very point… it's not all bad news.
It's been a really hard year for most of us (if not all of us) and some days it's hard to pick myself up out of bed every morning and go to work. The company I'm currently working for recently did lay-offs in my office. I was one of the lucky ones who was spared my job but was informed that I will be moving to a new division of the company. I'm currently in music and am moving to the film division… an area that I'm not unfamilar with having worked in music licensing for TV shows and films.
My brother works for General Motors and has been lucky enough in his career to have advanced through the ranks into a management position. He currently is doing the job of 3 people and has the job titles of 3 people to go along with it! With GM declaring bankrupcy my parents (who are both retired) and I are waiting to see what the future has in store for my brother and the entire city of Oshawa.
The good news is that we are all pulling together and understand that this is what we have to do to get by until bigger and better things come our way. We are both in our 30's which is lucky for my brother and I… being young in times of economic uncertainty does have its advantages.
To cheer myself up I spend a lot of time with family, friends and loved ones. DJing also keeps a nice bright smile on my face. It's such a great escape to get behind the decks and just throw down an awesome set that everyone on the dance floor enjoyed just as much as me. I also spend a lot of time outdoors (I know it's hard to believe with how busy my life and my schedule is!). Here are some photos I took on a recent walk with Kenny and Winston.